I have some really exciting news. Coming 20-21 August 2011, I will be hosting the Famous Wealth Expo in Singapore. During this two days, I will be inviting down the region's most successful investment experts who have personally made millions of dollars from stocks, business, commodities, options, forex and property.
Many of them are my personal friends and over two content rich days (9am-6pm), they will be sharing with you their secrets and strategies of how to make consistent profits as an entrepreneur, investor or trader. What makes these speakers exciting is that they have all created tremendous wealth and success starting from nothing. and they have done it in very different ways. Some of them made their fortune building online businesses while another made his fortune trading in the Forex markets. Some of them have achieved their success at a very young age (before 30), while some having become millionaires after the age of 40. Some of them have first class honours degrees from top universities while others dropped out of secondary school.
Collectively, they prove that ANYONE can achieve tremendous wealth and success, provided they follow these two powerful principles. #1: Decide and make the commitment that you want to be successful. #2. Be willing to learn and model the success strategies of those of have already succeeded. Of course, there is the third ingredient, which is to take MASSIVE and CONSISTENT ACTION. After all, there can be no sustainable results without hard work.
Remember that the most important skill to build a multi-million dollar net worth and become financially free is the skill of INVESTING, BUSINESS and MONEY MANAGEMENT. A person who earns $3,000 a month could end up much much richer than someone who earns $10,000 a month because the former knows how to save their money and make it grow exponentially.
These are the exciting topics that will be taught at Wealth Expo Singapore 2011
– Invest in the Booming Chinese Market the Safe Way
– Singapore Property Market: Can You Still Make A lot of Money From It?
– How To Spot & Grab Highly Profitable Properties At Bargain Prices In The Current Market!
– How to Find High Yielding Property Investments in Singapore
– US Debt Crisis? How to Protect Your Portfolio and Profit from This!
– Learn to Profit from the Appreciation of the Chinese Yuan (RMB)
– How to Select Winning Stocks for the Asian Recovery and Coming Boom
– How to Create Passive Income Online from the Comfort of Your Home
– How to Achieve Consistent Trading Profits, Even in a Volatile Market
I will be hosting this event and personally teaching you a system of how to select undervalued stocks that can help you make huge returns as the US and Asian markets enter their third year of the recovery phase. I will also be sharing with you how to take advantage of the undervalued Hong Kong and China Market and profit from the next stock market boom.
Let me introduce just a few of the speakers who will be at the Singapore Wealth Expo to you…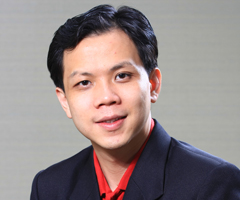 Yeo Keong Hee, CFA
Forex Strategist and Author of 'Peak Performance Forex Trading
After achieving a first class honours degree from NUS (Engineering), Keong Hee started out working for the Government Investment Corporation (GIC) of Singapore as an analyst. At that time, he started out trading foreign exchange currencies (forex) as a hobby (with a capital of US$10,000) and as a way to make some side income. Within one year, he mastered the skill of trading and was making more money than his full time job. he had turned his US$10,000 capital into US$300,000. This guys now works a few hours a week from home and makes an average of US$15,000 to US$20,000 a month. At the age of 30+, he bought a huge piece of land and built a multi-million dollar bungalow where he trades at home from. Definitely, someone you want to learn from. find out more at www.keonghee.com. He is going to show you how anyone can learn to trade forex profitably in today's uncertain financial markets.

Conrad Alvin Lim
Professional Online Trader & Author of 'Secret Psychology of Millionaire Traders'
Conrad used to own a successful outdoor media company in Singapore in the 1990's. In 2000, during the recession, his company went bust and he was declared a bankrupt. At the age close to 40, with an incomplete 'O' level certificate and a registered bankrupt, he could not find a job. To make ends meet, he became a self-employed videographer and photographer. Then, in 2004, he started to get interested in the stock market and began the process of learning how to become a professional stock trader. Starting with a capital of less than US$2,000, he started trading stock options from his home. From humbly making US$10 a day, he progressively honed his skills and made up enough to finally pay off his debts and was discharged from bankruptcy in March of 2007.
Within the next four years, he has become a millionaire once again as one of the most successful online traders in Asia. I have managed to convince him to come down and share his story and how anyone, with the right mindset and discipline can overcome any financial setbacks and achieve their financial freedom. He has a blog at www.conradalvinlim.com

Fabian Lim
CEO, Asia Internet Academy Pte Ltd
If you have ever wanted to capitalize on the booming online consumer market and make additional passive income running a home based business, Fabian Lim is the best person to teach you. Fabian started out as a management consultant at Deloitte Consulting until he decided to quit and become his own boss.
In 2002, he was intrigued by the idea of being able to make a living at home through the Internet and he devoted the next five years to mastering Internet marketing techniques by attending various online courses run by US experts. In 2005, he had his first breakthrough when he sold market research software online and it generated sales of US$200,000 over 20 months. In 2006, he launched his own instructional program that taught users how to utilise Google's paid advertising system effectively. He achieved sales of US$100,000 in five days. To date, he has taught more than 5,000 people how to make a living by marketing Web products and services. He has become so successful that he recently bought his own private plane and just placed an order for his latest luxury helicopter.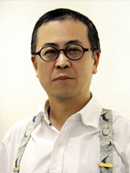 Song Seng Wun
Executive Director & Regional Economist
CIMB Research Pte Ltd
Song Seng Wun is presently the Executive Director and Regional Economist in CIMB Research Pte Ltd
Seng Wun holds a Master of Arts in Econometrics from the University of Canterbury, New Zealand. He started his career as an economist in Malayan Banking Bhd. In the early 1990's, he moved to Singapore and worked as a Regional Economist with various major multi-national financial institutions such as Merrill Lynch (formerly Smith Newcourt); Warburg Dillion Reed (formerly SB Warburg) as well as ABN Amro (formerly ABN Amro Hoare Govette). Seng Wun's area of focus is in the economies of ASEAN-5. He is an icon in South Asia's media as he regularly contributes his professional views on the regional financial markets.

Yeo Kee Yan
Vice President – Retail Market Strategist
DBS Vickers Research (Singapore)
Yeo Kee Yan has more than 10 years experience in equity research. He joined DBS Vickers Research as the Retail Market Strategist (Singapore equities) in 2007. At DBS, he identifies equity investment trends, themes and stocks for retail clients. He is known for making timing contrarian calls. In early 2009 for example, he urged clients to overcome their fear and buy stocks because he believed that equities would soon recover from the US credit crisis of 2008.


Kelvin Fong
CEO & Chief Trainer
Kelvin is a sought-after property consultant for investors interested in investing in Singapore properties. He counts some of the Who's Who in the business world as his clients. He is known to help his clients minimise risks by leveraging on the most suitable loans available, while also maximising the profit potential of the investment. His expertise in analysing the market and the property investments has consistently translated huge profits for his clients. This is why when Kelvin shares his advice, his clients listen. In fact, new clients are constantly seeking him out for his advice.He has been featured as a property expert in numerous media including Channel NewsAsia, Channel U, 938LIVE, Radio 100.3, The Sunday Times, Fortune Times, Property Report Magazine, Success in Real Estate and others. He has also been a featured speaker in iProperty.com EXPO, PropNex Convention 2007 and 2009, MENSA society and other property related events.
What Is Your Investment for This Rare Learning Opportunity?
If you ask me, the years of experience and accumulated knowledge that these people have is worth millions to anyone willing to learn and apply their secrets. Even if you could learn from all these financial experts individually, it would probably costs you thousands of dollars. However, this event is heavily subsidized by our sponsors and these are the details of the ticket prices:
Date: 20th – 21st August 2011 (Sat – Sun)
Time: 9.00am – 7.00pm daily
Venue: Singapore EXPO, Hall 3
Ticket Prices
GENERAL TICKET: SGD 29 (sign up before 1st August for an early bird price of SGD 19)
GOLD TICKET: SGD 49 (includes Goodie Bag worth SGD59!)
VIP TICKET: SGD 99 (includes CD recording of event & Goodie Bag)
* Plus! Bring along your friend or loved one with you to the event for just an additional SGD1!
P.S. 930+ tickets have BEEN SOLD and 150 tickets are being snapped up daily, so reserve your tickets before they are all gone.
Register Your Interest and Purchase Tickets for Wealth Academy Expo 2011 by CALLING: +65 6881 8881 (office hours: 10am – 6pm), If our phone lines are jammed, then send an EMAIL TO: waexpo@akltg.com
See You There!
Adam Khoo