The June school holidays are coming up again and I am excited once again to be able to run the I Am Gifted!™ school holiday programme for Primary & secondary school students in Singapore, Jakarta and Malaysia. It is a 4-5 Day Camp followed by 10 weeks of coaching. Out of all the programs that I run, the children and teens program is still the one that is closest to my heart and the one that I am most passionate about.
The reason is because I was once labeled as a slow learner, unmotivated, lazy underachiever myself. I was expelled from St. Stephens Primary in primary 3 (for fighting) and rejected from 6 secondary schools after my PSLE. Those were times when everyone looked down on me and I had extremely low confidence and self esteem. I really felt hopeless and useless at that time when I had friends and cousins scoring straights As in top schools while I was struggling to pass in a neighbourhood school. Who would have thought that I could become among the top students in NUS (Dean's list for 3 consecutive years) and 20 years later, be conferred the NUS Business School Eminent Alumni award for being the one of Singapore's top business leaders.
I would never have turned my grades and my life around and be enjoying all the success that I have today if I did not have the right role models to help me change my limiting beliefs and giving me the right strategies to do well in my studies. To me, running my 'I Am Gifted' program is really not so much a business to me anymore, but really a mission. I feel that it is my mission to reach out to all those students out there would were told by parents and teachers that they are dumb, attention deficit, slow, hopeless and useless.
My mission is to tell them YOU ARE NOT YOUR PAST RESULTS. You have all the potential to achieve top grades and live the life you truly want. If I can do it, so can you! If I am gifted, so are you! I believe that every students need to be given the opportunity to realize and unleash the winner and genius within themselves. Running this program also constantly reminds me of where I have come from and the power a young child's dream can have on their future!
In the 'I Am Gifted!' Holiday Programme, students will learn to develop the mindset, learning and life strategies to score top grades in school camp and prepare them for the 21st Century Global Economy. They will learn…
-The 10-Step Study Process of Top Students
-How to Develop a Powerful Memory for Facts and Figures
-How to Speed Read and Gather Information
-Techniques to Ace their Coming Exams
While getting good grades, getting into a good university and graduating with a degree is important, it is certainly no guarantee to their success beyond the classroom. This is why I focus on developing in children the essential life skills of personal mastery and interpersonal skills (EQ). They will learn..
-How to Take Charge of their Life
-How to Overcome Procrastination and Motivate Themselves
-How to Speak Confidently and Communicate With Others
-Goal Setting and Life Career Planning
-Time Management and Peak Performance Techniques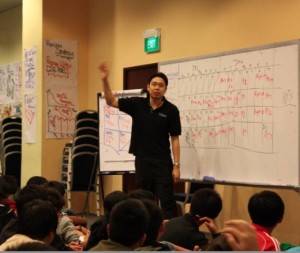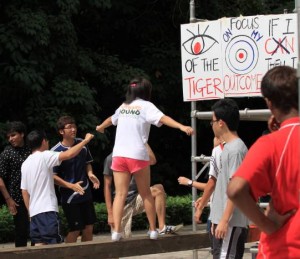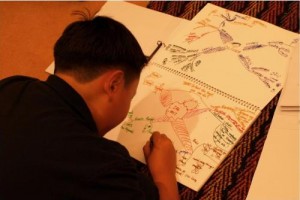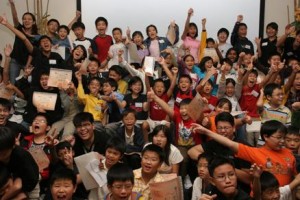 Here are some of the great success stories from our students over the last 9 years….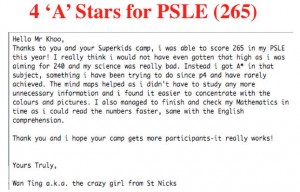 If you are a parent who wants to give your children a head start in life, register for our free 3-hour introductory workshops (bring your kids down as well). You can register at www.empoweringyouth.com.sg. You can also call our hotline at 65-62740105 (View our Singapore June holiday study camp dates), (62) 21 574 7511 (I Am Gifted! Indonesia Holiday Camp) and (603) 7725-0212 (I Am Gifted! Malaysia Holiday Camp).