When I was aged 13+, I had the good fortune to learn two powerful lessons from a group of mentors that would forever change my life and contribute to the immense wealth and success that I enjoy today.
Lesson 1: Success Does Not Happen By Chance…But By Choice

The first lesson I learnt was that success does NOT happen by chance (unless you are one of the lucky few who are born rich). If you continue to live your life one day at a time, doing what everyone does, doing things the way you have always done them, DON'T EXPECT to wake up 5-10 years from now and find yourself highly successful and wealthy.
If you want to be rich and successful anytime in the future, you have to make that choice and commitment RIGHT NOW. Once you decide to be rich and successful, you will tend to make very different choices in your life. You will start to think differently and behave differently. For example, you will start to open your mind to learn new things (e.g. investing, financial planning, business).
You will start to take different actions. Instead of watching TV the whole night, you will start to surf financial websites and read about stock investments. Instead of reading FHM magazine and the sports section of the newspaper, you will start to Fortune Magazine and The Money Section. You will start to discuss different topics and hang around different kids of people. Instead of gossiping and chit chatting about trivia, you will start to talk about business ideas, economics, business ideas etc..
Instead of just doing your minimum at work, you will start to take initiative and do alot more than expected. What will all this do? It will start to move you towards wealth and success and it will only be a matter of time before you begin to see your life change positively. You will start to become more confident, more motivated. You will start to get promoted faster, see your business profits increase and your wealth multiply.
Lesson 2: Success Can Be Learnt.
The second lesson I learnt is that Success is a learnable topic. You CAN learn how to be successful. The best place to learn how to be successful in any given area is to study and model those who have already achieved the goal that you want. By learning from those who have already found the way, you greatly cut short your learning curve and accelerate your results much faster than the average person.
The reason I have been so successful at making money, business, leadership, making friends, relationships, public speaking etc… is because I have constantly sought out and learnt from gurus such as Anthony Robbins, Dale Carnegie, Brad Sugars, Warren Buffett, Donald Trump, Jay Abraham, Michael Gerber etc…
Do you realize what all the experts I learnt from had in common? They were all foreigners to a Singaporean Chinese like me. The challenge was that at the time, they were no Asian experts I could model and learn from. So, as much as the lessons these experts could teach me was powerful, I had to constantly find ways to adapt what they taught to the Asian environment. For example, I had to adapt Warren Buffett's investing strategies to the Singapore stock market, which doesn't work quite the same way as the US market. I spent years finding ways to adapt Jay Abraham and Michael Gerbers great business strategies to the Asian business landscape, which is again so different.
If you are a local Singaporean or an Asian (Malaysian, Indonesian, Thai, Vietnamese etc…) for that matter, then I have great news for you. You have a once in lifetime education opportunity that I never had in the past. You have the opportunity to meet and learn from a group of Asian self-made millionaires in a two-day Wealth Expo to be held in Singapore from 22 to the 23 of May 2010. I have managed to get all these inspiring role models to come down and share their knowledge and experiences because they are all close friends of mine. Some of them, I have known for over 10 years!
What makes it exciting is that they have all created tremendous wealth and success starting from nothing. and they have done it in very different ways. Some of them made their fortune in the sales industry while another made his fortune trading in the Forex markets. Some of them have achieved their success at a very young age (before 30), while some having become millionaires after the age of 40. Some of them have first class honours degrees from top universities while others dropped out of secondary school.
Collectively, they prove that ANYONE can achieve tremendous wealth and success, provided they follow the two powerful principles I talked about. #1: Decide and make the commitment that you want to be successful. #2. Be willing to learn and model the success strategies of those of have already succeeded. Of course, there is the third ingredient, which is to take MASSIVE and CONSISTENT ACTION. After all, there can be no sustainable results without hard work.
Let me introduce just a few of my friends who will be at the Singapore Wealth Expo to you…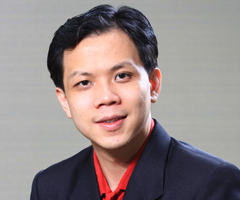 Yeo Keong Hee, CFA
I first met Keong Hee 13 years ago when we both served in the same platoon during our National Service days in the Republic of Singapore Air Force. He was one of the most brilliant people I have ever met. He is a genius with an IQ of 156 and a member of MENSA. I later bumped into him again at the National University of Singapore where he graduated with a first class honours degree in Engineering and was ranked among the top 3% in the university.
He later went on to work for the Government Investment Corporation (GIC) of Singapore as an analyst. At that time, he started out trading foreign exchange currencies (forex) as a hobby (with a capital of US$10,000) and as a way to make some side income. Within one year, he mastered the skill of trading and was making more money than his full time job. he had turned his US$10,000 capital into US$300,000. This guys now works a few hours a week from home and makes an average of US$15,000 to US$20,000 a month. At the age of 30+, he bought a huge piece of land and built a multi-million dollar bungalow where he trade at home from. Definitely, someone you want to learn from. find out more at www.keonghee.com. He is going to show you how anyone can learn to trade forex profitably in today's uncertain financial markets.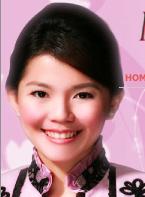 Merry Riana
I first met Merry 9 years ago when I gave a talk at the Nanyang Technological University Singapore. She was a 19-year old student engineering undergraduate at the time. Merry's background and rise to success is truly inspiring. Merry was born to a humble family in Jakarta, Indonesia. During the racial riots of 1998, Merry's parents feared for her safety and sent her to Singapore to continue her studies.
She studied hard and managed to qualify for a $40,000 study loan to the local university. Besides her study loan, she had hardly enough money for personal expenses. She had less than $10 a week to get by on. She skipped meals, ate instant noodles and wouldn't even think of shopping or watching movies like her peers. Driven by a strong desire to give a better life to herself and her family, she joined the insurance sales industry upon graduation.
She said that when she heard me speak at her university, she became really inspired to become a self made millionaire herself. She was thinking, 'if Adam can do it, why not I?' So she studied NLP and modeled some of the most successful sales people in the industry. Her results were astounding. Despite having no family in Singapore, hardly any friends outside of university and a weak command of English at the time, she closed over $500,000 in sales in the first year and was awarded 'Top New Advisor' award by Prudential. She earned over $250,000 in income in that first year and paid off her study loans.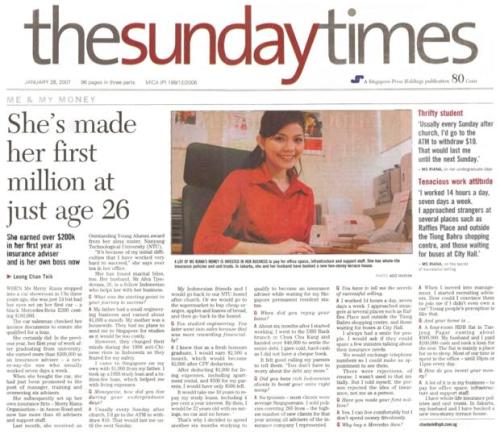 By the age of 26, she was featured in the Sunday Times for Making her First Million at Age 26! Since then, she has started her own company and is now a successful entrepreneur of a multi-million dollar financial services company (Merry Riana Organization). Come and learn how you too can overcome tremendous odds and build your fortune in sales and business. You can read more about her at www.merryriana.com.

Conrad Alvin Lim
I have known Conrad for more than 12 years as well. Conrad used to own a successful outdoor media company in Singapore in the 1990's. In 2000, during the recession, his company went bust and he was declared a bankrupt. He sold his home and car and shifted into a 3-room HDB flat with his wife and two children.
At the age close to 40, with an incomplete 'O' level certificate and a registered bankrupt, he could not find a job. To make ends meet, he became a self-employed videographer and photographer. Then, in 2004, he started to get interested in the stock market and began the process of learning how to become a professional stock trader. Starting with a capital of less than US$2,000, he started trading stock options from his home. From humbly making US$10 a day, he progressively honed his skills and made up enough to finally pay off his debts and was discharged from bankruptcy in March of 2007.
Today, he is respected and reputed to be one of the most successful online traders in Asia. I have managed to convince him to come down and share his story and how anyone, with the right mindset and discipline can overcome any financial setbacks and achieve their financial freedom. He has a blog at www.conradalvinlim.com
If I tell you the personal stories of all these amazing experts and role models, this post will probably become a mini-book. So, let me just summarize who are the rest of the people you are going to have a chance to learn from…

Jason Wee, CFA
Former Head of Research for Small Caps, CLSA
Trainer of Some of Singapore's Top Stock Analysts
Self-Made Millionaire Investor
Topic: How to Invest in Undervalued, High Growth China Stocks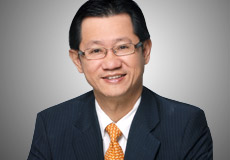 Patrick Liew
CEO, HSR International Realtors Pte Ltd
(HSR is Singapore's Largest Real Estate Agency)
Entrepreneur of the Year Award Winner
Asia's Leading Real Estate Investor & Coach
Topic: "Singapore Property Market Outlook: How Much Higher Can It Go?"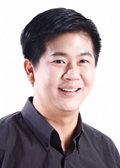 Fabian Lim
CEO, Asia Internet Academy
One of Asia's Top Internet Marketing Specialist
First & Only Certified Search Engine Optimization Trainer in Asia
Topic: How to Create a Six-Figure Income Online, Even Without Experience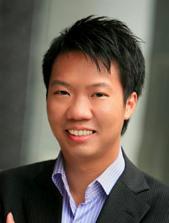 Joey Yap
Founder, Mastery Academy of Chinese Metaphysics
One of the World's Top Fengshui Consultant and Trainer, speaking to an audience of thousands at a time from Frankfurt to New York.
Best-Selling Author of Over 30 Books on Feng Shui and Chinese Astrology
www.joeyyap.com
Topic: Maximizing Your Luck and Avoiding Misfortunes in the Chinese Astrological Year of the Tiger

There are going to be a lot of other speakers lined up to talk about profiting from commodities, smart insurance planning, how to position your investment portfolio for 2010, protecting your investments in the event of another downturn and a whole lot more…
and of course, you have yours truly, Adam Khoo hosting and speaking at this two full day event personally. I am going to be talking about how to select and buy high performing stocks at huge discounts and developing the winning mindset of a successful investor and wealth accumulator.
What Is Your Investment for This Rare Learning Opportunity?
If you ask me, the years of experience and accumulated knowledge that these people have is worth millions to anyone willing to learn and apply their secrets. Even if you could learn from all these financial experts individually, it would probably costs you thousands of dollars. Yet, the investment for this two full day event from 22-23 May 2010 (9am-8pm) is as follows:
PRICING DETAILS
VIP SEATING: SGD199.00 …Seats are Going Fast
GOLD SEATING: SGD69.00…Sorry. SOLD OUT
GENERAL SEATING: SGD29.00…I don't know how long the seats will last
Venue: Singapore Expo Hall 2
P.S. The reason why we are able to price the tickets so low is because this event is heavily subsidized by sponsors
If You Want to Grab a Place Before It Is ALL SOLD OUT, book online right here.
You can also call my Singapore Office at 65-62740105 Immediately (during office hours of course) to book your seat. If the lines are all jammed up, send an email to info@akltg.com and someone will call you back.
Hopefully, there are still seats left by the time you have finished reading this BLOG post.
See You There!