Dear Friends,
Finally…my latest book 'Secrets of Successful Teens' is out at all major bookstores in Singapore. Plans are underway to get the book translated and available in Indonesia, Vietnam, Hong Kong, Malaysia and online at Amazon.com soon.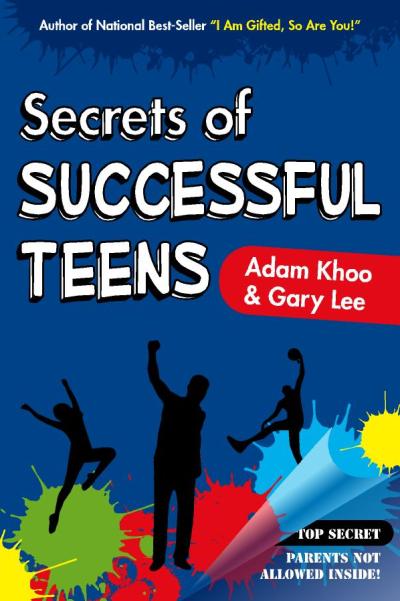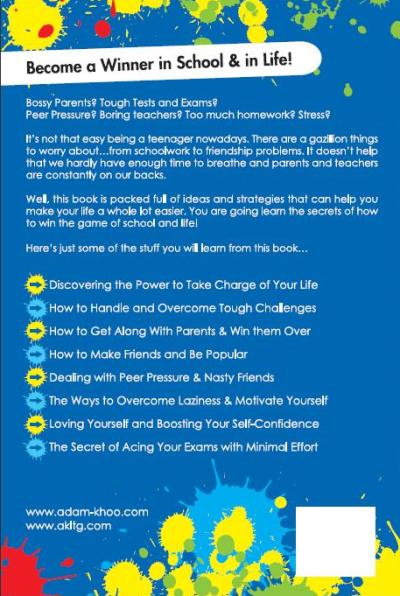 Empowering teens with the mindset and tools to achieve success in school and in life is one topic I am extremely passionate about. As a previous underachieving teen and student myself, I understand how tough it is to grow up nowadays. Teens face peer pressure, nagging parents, unreasonable teachers, stress, demands to perform well, make friends etc…
I have specially created this book to help teens to achieve success and happiness in all the areas of their life: their studies, their social lives, relationship with parents and personal peak performance.
Here are some of the highlights:
– Discovering the Power to Take Charge of Your Life
– How to Handle and Overcome Tough Challenges
– How to Get Along With Parents & Win them Over
– How to Make Friends and Be Popular
– Dealing with Peer Pressure & Nasty Friends
– The Ways to Overcome Laziness & Motivate Yourself
– Loving Yourself and Boosting Your Self-Confidence
– The Secret of Acing Your Exams with Minimal Effort
Look out for it in all major bookstores or visit Secrets Of Successful Teens for more details.